DIANA DANCES
Written and illustrated by Luciano Lozano
Tres tigres tristes Ed, Spain 2019


Also published by:

La Margherita Edizione, Italy, 2018
Les éditions des elephants, France, 2018
Nickea Publishing, Russia, 2018
Annick Press, USA and Canada, 2019
Beta Yayincilik, Turquía, 2020





This is my first book as an illustrator and author.

Diana is struggling in school. She's bored. She can't concentrate. And she really doesn't like math.

Diana visits the doctor after her mother receives a call from a concerned school teacher, but the family doctor finds nothing amiss. It's only when Diana hears the soft musical notes filling the psychologist's office that her body begins swaying rhythmically and the correct diagnosis can be made: Diana is a dancer!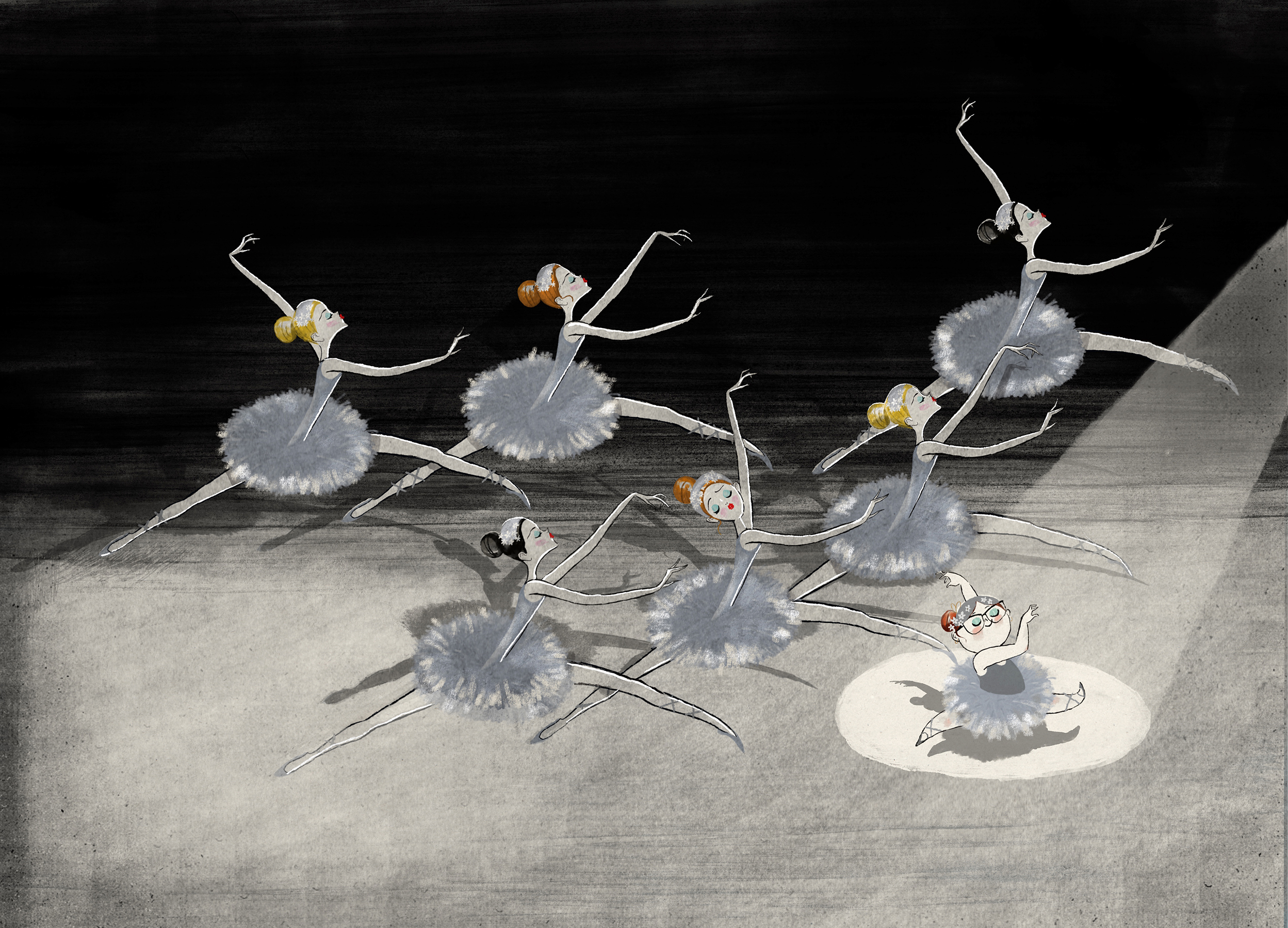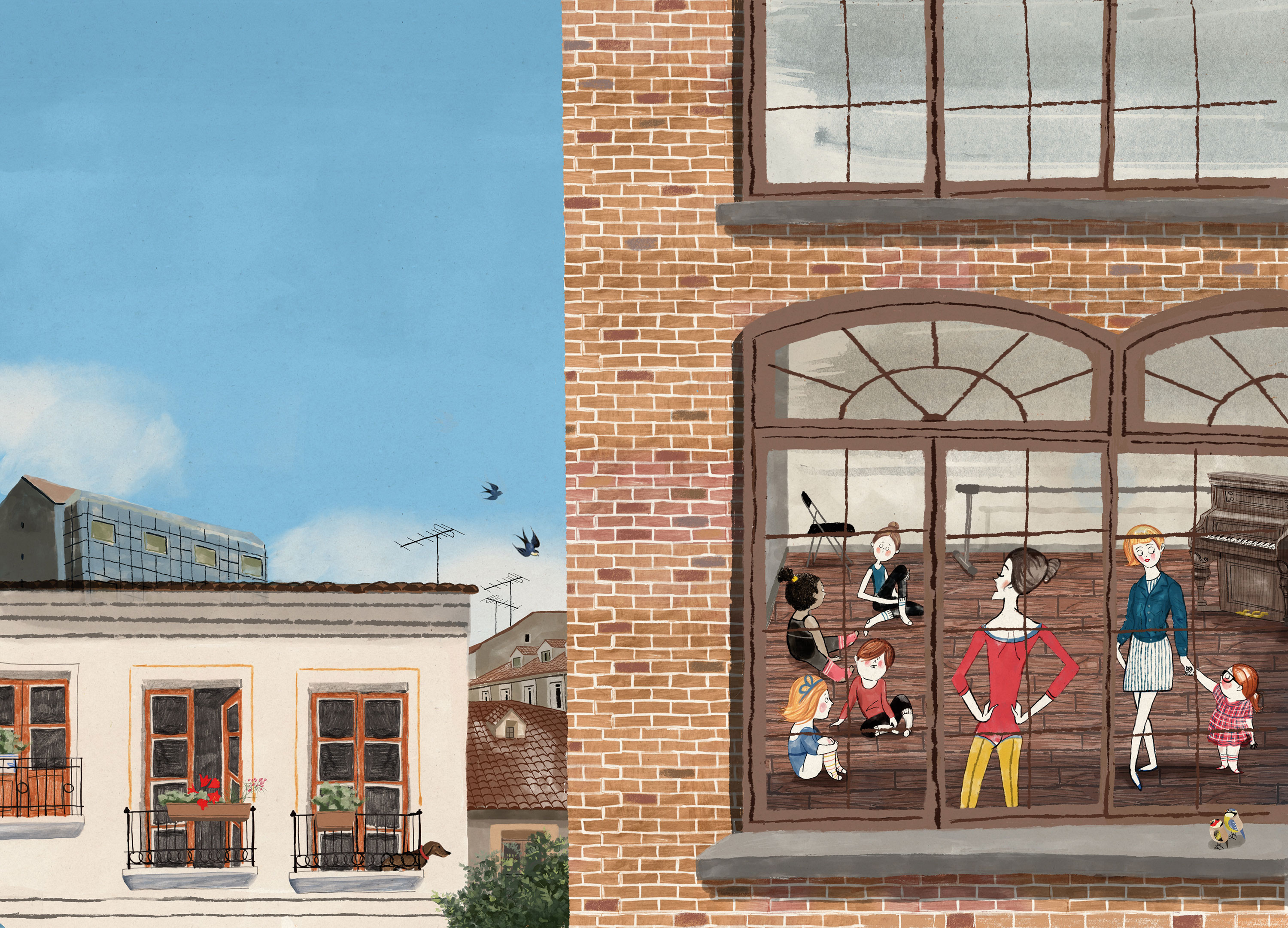 Reviews:


"Diana's story will resonate with both children and adults as subtle themes and expressive artwork explore the power of self-esteem, individuality, and the benefits of kinesthetic learning and differentiated education in the classroom."
—Foreword Reviews, 03/19

"The illustrations—mostly double-page spreads with lots of emotion and movement—are exceptionally good. Diana is a captivating character who immediately engages readers."
—CM Reviews, 12/07/18

"Dreams may or may not come true, but the opportunity to have them is wonderful."
—Kirkus Reviews, 12/05/18



"There is so much emotion conveyed in the loose line work of Lozano's drawings, making the cartoon style instantly relatable. Seeing Diana progress from worried to elated is joyous, and will give hope to anyone facing similar struggles with rigid format."
—CBC News, 02/20/19












"This tribute to a kinetic learner will reassure kids facing the same issue, and the wonderful ink on silkscreen illustrations . . . add sweet humor. The gentle demolishing of stereotypes—not everyone learns the same, not all ballerinas are tall and willowy—is an added benefit."
—Booklist, 01/01/19

"Spare yet spirited matte illustrations by Lozano create a winning aesthetic . . . Images of the plucky heroine, sporting oversize eyeglasses and displaying an array of facial expressions and stances, bolster the book's humor."
—Publishers Weekly, 01/28/19

"This book fills an important niche in a school library collection as a mirror for students whose learning style doesn't match the traditional school setting."
—School Library Connection, 05/19

"For libraries, this would be great for storytime sessions tied to music and movement, and you'll get the bonus of positive body image and the introduction of different learning styles, which is good for both your early learners to see and their parents/caregivers."
—B.A. Wilson Writes, 02/06/19



"[Lozano] touches on themes of self-worth, body image and the freedom to dream. The illustrations are very noteworthy and enrich the text greatly."
—Storywraps, 01/03/19

"Empowering kids to overcome their difficulties in school by exploring some non-traditional activities is a nice thing to see in a picture book."
—The Ladybug Reads, 01/09/19

"This is an amazing story about the power of movement in educational endeavors . . . This book will land well with a lot of young readers and their teachers."
—Kiss the Book Jr, 12/12/18

"The illustrations promote body-positivity without drawing much attention to the physical differences between Diana and the ballerinas she envisions dancing with. Diana Dances is a beautiful story that reminds parents and educators that all kids learn differently–it's just a matter of taking the time to find what works for each individual child and providing a learning environment that celebrates and fosters diversity."
—Kids Make Mess, 03/09/19